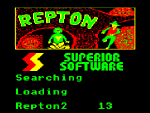 One of the biggest Electron franchises and a copy of Boulderdash to boot.
As a reptilian you must collect diamonds, like reptiles do, and avoid being squashed by boulders you might disturb.
It really is a good game and quite possibly better than Boulderdash and spawned a few sequels: Repton 2, Repton Around the World, Three Reptons and a Baby.
Screenshots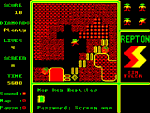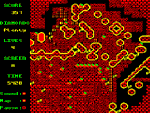 Screenshots